"Hello Rene Just a note to let you know that the mounts arrived today in great condition. "
"To Potential Clients of Splitting Image Taxidermy. Please allow this letter to serve as a recommendation of Splitting Image Taxidermy, which mounted the trophies from my three safaris. In each case, I was very pleased with the quality of the taxidermy work, the timelines in which the trophies were completed, and the reasonableness of the charges. I have found Douglas Cockcroft, Warrick and all of those associated with Splitting Image Taxidermy to be very responsive, honest, straightforward and a pleasure to deal with. The quality of the taxidermy performed by Splitting Image Taxidermy is superb, very detailed and very lifelike. Splitting Image Taxidermy is very familiar with the necessary permitting and shipping requirements involved in exporting trophies from South Africa to the United States, including exporting animals requiring CITIES permits. Please accept this as my absolute and unqualified recommendation of Splitting Image Taxidermy. Sincerely yours,"
"Thank you Monique. Your exemplary customer service is very much appreciated"
"Great News, Rene!  It truly has been a pleasure working with you and splitting image. Your communication throughout a difficult year was commendable, and greatly appreciated. "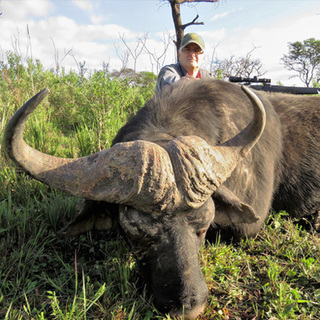 "Splitting Image Taxidermy does amazing work. We are headed back to Africa and they are our first choice in taxidermist. Amazing artists!"
"Monique; William Lee here, just a note to inform you that we picked up our Trophies on Thursday 9/7/2020. Thank you all for the excellent job, all are pleased with our trophies.  Larry and I we're planing a July 2021 Safari, Hope to visit Splitting Image again when we do travel. Stay safe and best wishes."
"Love their work. They are very professional and very skilled. They do the best work I have seen."
"Hello Monique; I am pleased to tell you that I have received my trophies and they are now proudly displayed in my home. Please extend my compliments to the craftsmen and women on the excellence of their work. The mounts look fantastic! It's been a pleasure working with you; I really appreciated the updates. "
"Rene, thank you very much for all of your help and very quick responses. It has been nice working with you. We will be back in a couple of years so we can do it all over again :) "
"Thank you again for all the hard work and it was very much a pleasure working with you and Splitting Image. WE will definitely use Splitting Image again on our next trip.  We will send you pictures once the trophies have been installed in our homes. "
"Hi everyone, just wanted to say I got my trophies.....and they are absolutely beautiful! Thank you so much for all your patience and care with my animals......"
"Greetings Alicia, My trophies arrived. From what I see in the crate your work is incredible. You have indeed "busted the myth" about African taxidermy.  Thank you for your patience. Once again very pleased.  Thank you"